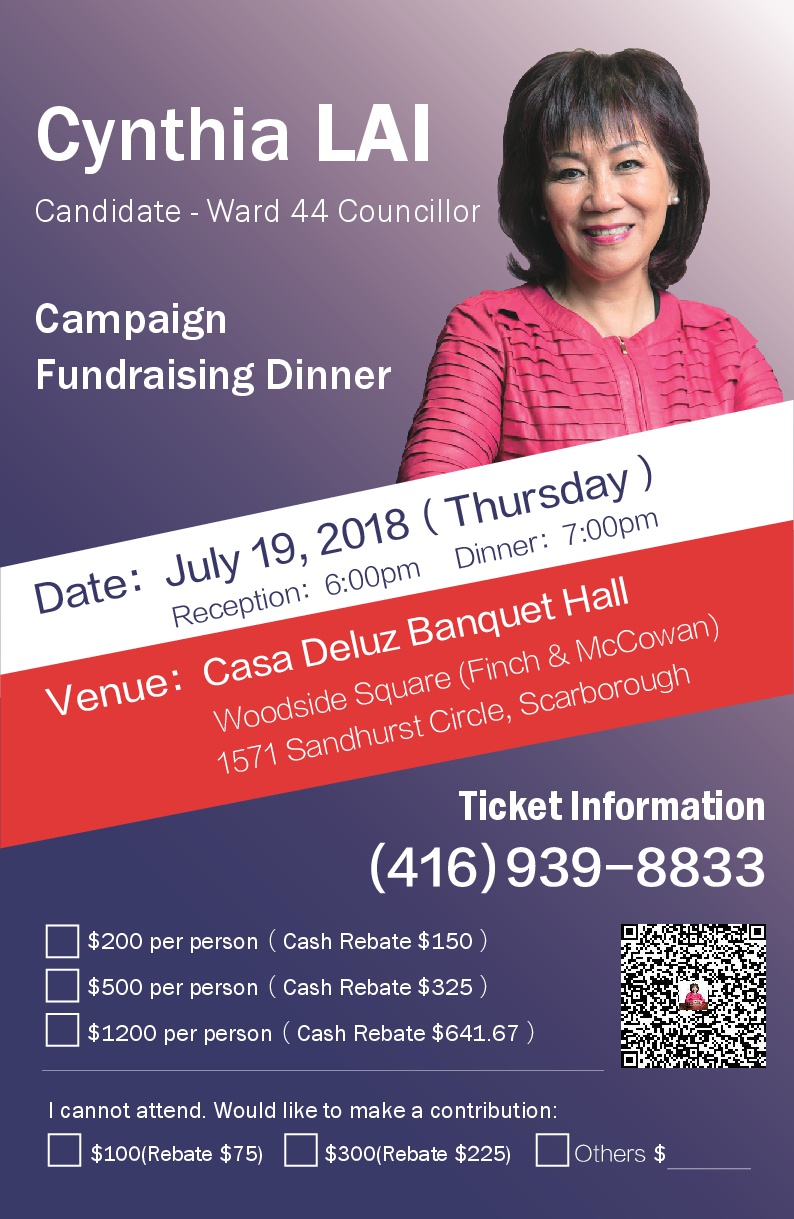 ​Dear friends,
Hope you're enjoying the Canada Day long weekend!
I would like to take this opportunity to let you know that on October 22, 2018 I will be running for election for Toronto City Council in the new Ward 44, Scarborough.
Serving the City that I have lived in for the past 45 years has always been my passion. I hope I could count on your support!
You are cordially invited to join with other supporters at my fundraising dinner.
DATE:            Thursday, July 19, 2018,
TIME:            7 – 10 p.m
VENUE:         Casa Deluxe (Woodside Square)
Please fill out and return this contribution form outlining the number of tickets you would like to purchase. With your support of $200 per ticket, you will be receiving a 75% CASH rebate of $150. Therefore, the actual cost to you will only be $50 per ticket.
Your presence would mean a great deal to me. I'm looking forward to seeing you there on this special occasion. Thank you in advance and kindly R.S.V.P. by return e-mail.
Sincerely,
Cynthia